About CQuartz FINEST paint coating - exclusively by UltimateDetailerz
CQuartz FINEST is the most exclusive automotive surface protection in the world!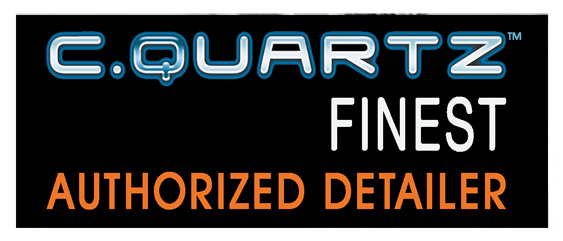 ULTIMATEDETAILERZ is proud to be the only authorized detailer and installer in Bangalore For C-QUARTZ FINEST from CarPro, a worlds leading name in Ceramic Coatings. We are the most experienced and pioneers of Ceramic Coating applicants in India, having experience with multiple brands and even trained several ALL INDIA on this specialized area.
Many people are familiar with carnauba wax and more recently polymer sealants as a means of protecting their vehicle. These products offer some protection from UV and the environment but they are not in the same league with CQuartz Finest. Unlike waxes and sealants, CQ Finest adds a measurable 3µm thickness of condensed SiO2 nano particles with a proprietary bonding agent to create the Finest Ceramic Quartz coating.
Better than car wax and sealants, CQ Finest adds a measurable 3µm thick protective "glass" coating. Unlike the durability of car wax and sealants which is measured in months, CQ Finest durability is measured in years!
CQ FINEST is an evolution in nanotech ceramic paint coatings. In the development of Finest, high strength, condensed nano particles with superior cross linking abilities were designed utilizing a new proprietary nano material to create an extremely tough 3D structure providing a durable, super high gloss coating which protects paint and other automotive surfaces from UVA and UVB rays, dirt, brake dust, iron contaminants, bugs, bird droppings, tar, and all sorts of environmental contaminants for two years and MORE ( subject to how we maintain it)
Some Key Points to note:
WARRANTY: There is no warranty that is not in writing and when you take our top of the line package, we will give that in writing with CLEAR TERMS. You may extend it even to 5 YEARS with us. Please do NOT get misled by false marketing claims, all warranty is subject to clauses and conditions and what terms are given should be checked and not just looking at the number being given for the years!
SCRATCH PROOF/RESISTANCE: There is NOTHING CALLED SCRATCH PROOF, its only resistance and to what extent and limit- you need to check. We claim very openly and clearly so no misleading terms used by us.
HARDNESS: Several tests in the market are done by tweaking the conditions( there is proof) and hence claim a certain hardness. One has to see what level of hardness is INCREASED by adding a coating and we claim that only!
PLEASE CHECK CAREFULLY before you decide on which product to choose, C-QUARTZ FINEST is well established in the LEADING markets around the world where one cannot make claims UNLESS we can back it up as legal systems are strong. Professionals in ADVANCED markets choose C-QUARTZ FINEST as its genuine, and not backed by false marketing.